Disciplined bowling display puts Demerara on top– Select U-17 hit back with late wicketsDEMERARA capitalised on a dismal batting display from Essequibo to close the opening day of the first-round fixture of the Guyana Cricket Board (GCB)/ Hand-in-Hand Mutual Fire Insurance Company Limited-sponsored under-19 Inter-County cricket competition yesterday at the Police Sports Club ground.Essequibo found themselves in early trouble and never recovered from the disastrous start, which eventually gave the hosts the early momentum.Demerara turned in a sound bowling and fielding performance to skittle out Essequibo for 106 in 38.2 overs, 38 minutes after the lunch interval.Opener Raymond Perez then stroked an enterprising 95 as the hosts reached 230-5 at the close, a first innings lead of 124.Earlier, five Essequibo batsmen got to double figures, but the accurate, disciplined Demerara bowlers allowed none of the batsmen to take charge.Spinners Keshram Seybodan (3-27), and Sagar Hatheramani (2-1), were the leading wicket-takers, but it was essentially a typical team effort.Kishna Singh (1-13) and Richie Looknauth (1-31), also contributed to the spectacular batting collapse.After deciding to bat first, the dramatic collapse in the first session left the visitors 83-6 at lunch.The visitors had only themselves to blame, after there were three run-outs in a mistake-ridden innings, which ultimately cost them.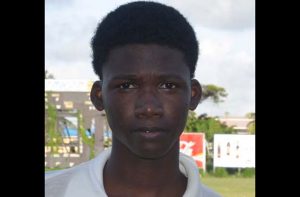 Ashmead NeddMark Ramsammy was run out for two before Mark Williams and Kurt Lovell added 33 for the second-wicket. However, Seybodan broke the promising partnership when he removed Williams for 22.Thereafter, Essequibo lost Lovell, run out for eight, Adrian Campbell (15), was dismissed by Singh, while Looknauth removed Mahindra Persaud (3), before Chanderpaul Mohabir was the other batsman run out for 11.Sheldon Charles and Joshua Jones survived the testing period before the interval, but after adding 36, Essequibo lost their final four wickets without an addition to the score.Seybodan and Hatheramani shared the four wickets after the interval, with Charles (9), and Jones hitting an eight-ball 25, inclusive of four fours and a six.Demerara lost Bhaskar Yadram (16), but Perez held the innings together almost to the end of the day's play, before he was dismissed. His innings spanned 189 minutes, 125 balls, with 11 fours.The other batsmen to have been dismissed were Joshua Persaud (31), Ronaldo Ali Mohamed (21) and Garvin Boodwah (11).Ramnarine Chatura and Looknauth will resume today on 23 and 13 respectively.At the Everest Cricket Club ground, the Select Under-17 made a courageous fightback after they failed to click substantially with the bat. Asked to bat first, the Select Under-17 were bowled out for a meagre 86 in 49.4 overs.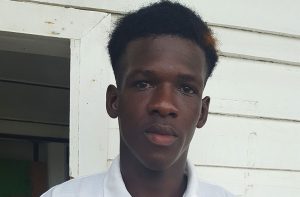 Sylus TyndallKevlon Anderson (39) and Junior Sinclair (16), were the only two batsmen who went into double figures.Sylus Tyndall returned the best bowling figures, finishing with 4-13, while Javid Karim (2-5), Kevin Sinclair (2-21), and Keith Simpson (2-26), were the other successful bowlers.In reply, left-arm spinners Ashmead Nedd (4-30), and Kelvin Umrao (3-30), ripped through the feeble batting line-up.No batsman could have provided admirable resistance, with only Sinclair (28), Tyndall (16) and Adrian Sukwah (11), reached double figures.Batting a second time, the Select Inder-17s were 5-2 when bails were lifted. KevinChristian (1) and Umroa (0), were the batsmen dismissed off Simpson. Play resumes today at 10:00hrs.
read more